Meet Natasha and Tyrell Mara and The Rabbit Hole Wellness Company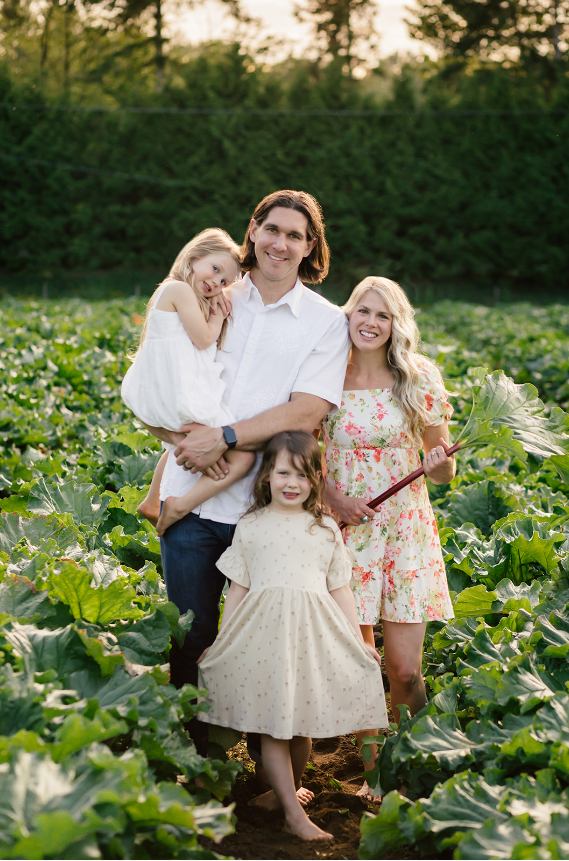 The Rabbit Hole Wellness Company was founded by Natasha and Tyrell Mara, who live on their 3rd generation family farm in Langley, BC, with their two daughters, Olia and Isabella. Inspired by the Danish term "Hygge", meaning coziness, and its positive impact on mental and emotional health, Natasha began making candles for Tyrell and the family to enjoy around the house and office. 
Natasha chose 100% Soy Wax Essential Oil candles to ensure each candle smelt amazing and burnt long without any risk of synthetic or toxic chemicals and ingredients. One batch of candles quickly turned into dozens and hundreds for family, friends, and customers as each person enjoyed the quality, smell, and feel of all-natural hand-crafted candles. 
Natasha and Tyrell's vision for The Rabbit Hole Wellness Company is to grow and harvest crops on the farm that are incorporated into the wellness product lines of candles, soaps, bath bombs, room sprays, and essential oils everyone can enjoy.
They are creating a physical wellness experience on the farm, called The Wellness Den, which will include wood-burning saunas and cold plunges with walkways to quiet relaxation areas amidst the trees. Guests will experience a rejuvenating spa in the forest setting while enjoying the wellness products grown from the crops all around them.