Regular price
Sale price
$0.00 CAD
Unit price
per
Sale
Sold out
This is a private booking date request page. Please check our availability of private booking dates by clicking "Sign Up" below. Select your time and complete the checkout process to submit your private booking request.
We have the following options for our private bookings:
3hr Private Group Booking: You and your group enjoy the entire Wellness Den space. $85/attendee capped at $425 (maximum of 8 attendees). This experience includes fresh robes, towels and and our very own Rhubarb Kombucha as a refreshment for each guest.
3.5hr Private Group Workshop Booking: $825 (maximum of 8 attendees). Includes The Journey Within 90-minute Workshop facilitated by Tyrell Mara, along with

 

robes

, towels and 

and our very own Rhubarb Kombucha as a

 refreshment for each guest.

2.5hr 1:1 Coaching & Private Booking: $170. Includes a 1:1 coaching session with Tyrell Mara, a guided orientation to cold exposure, breath, meditation and a private sauna, cold plunge and restoration experience. 
 Curious about cold exposure, meditation, optimal performance & recovery?
Some of the greatest tools to level up our mental health, energy, optimal performance and resilience are living within us. This workshop is designed to equip individuals with the knowledge and practices to increase resilience, attention, stress & energy management. Along with learning the science behind how these tools affect our brain, mind, and body, you will experience these practices firsthand through guided breathwork and meditation followed by a cold plunge and wood-burning sauna experience.
You will leave this experience feeling rejuvenated, energized, and connected, with a new set of tools that will empower you to show up at your best in all areas of life.
What to Expect
Your hosts, Tyrell and Natasha Mara will greet you as you step foot on their family farm, immersed in a beautiful natural setting in Langley, BC. Tyrell will guide you through an Optimal Performance & Recovery Workshop, where you will gain working knowledge and practical tools to level up your resilience, energy, optimal performance and recovery. These tools are applicable to all individuals who are looking for ways to increase energy, motivation, and capacity - allowing them to show up and perform at their best when it counts, day in and day out - in all areas of life.
After a short intermission, you will have the opportunity to experience the benefits of these tools firsthand, from meditation to the cold plunge and warm wood-burning sauna. You will then enjoy cycles of hot and cold, relaxation, and meaningful connection at your own pace while disconnected and immersed in nature.
Tyrell and Natasha facilitate this workshop in a safe and step-by-step guided environment. It is for curious individuals with meaningful goals and aspirations who are intrigued, perhaps even feeling nervous or intimidated about experiencing new practices such as breath, meditation, and hot & cold exposure. All levels of experience are welcome and encouraged to join.
View full details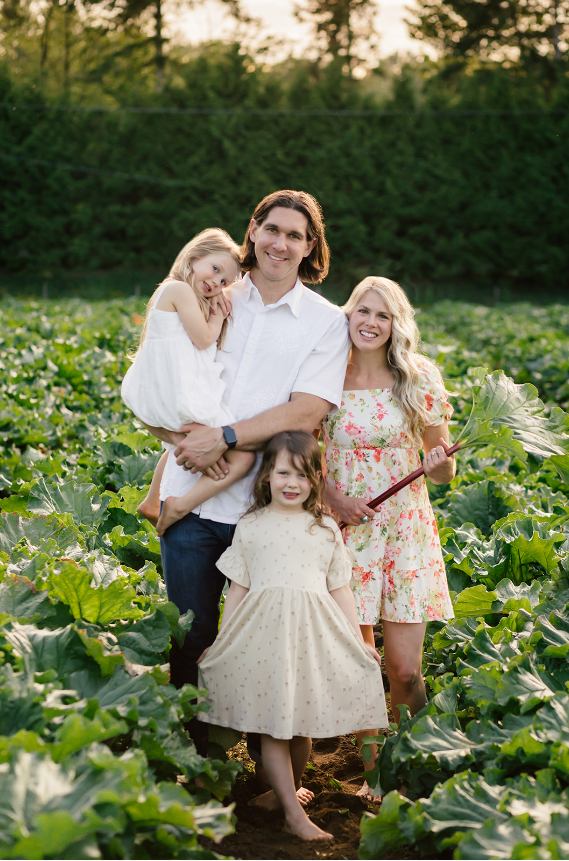 Meet Your Hosts
Meet your Host
Tyrell Mara has been practicing and coaching Optimal Performance & Recovery in athletics, business, and life for over 20 years. Tyrell is a former world-level multi-sport elite athlete and has spent the last ten years in corporate executive leadership roles.
Tyrell founded The Human Performance Project to equip and empower leaders with a roadmap, compass and toolkit to level up performance, growth and impact in life. Tyrell and his wife Natasha live on their family farm and have two beautiful daughters, Olia and Isabella.
We can't wait to host you!
We are excited to host you for this immersive experience and are here to answer any questions or concerns. Once you have signed up, you will be sent a calendar invite, introduction and logistics email and safety waiver to prepare you for your session.