Regular price
Sale price
$49.00 CAD
Unit price
per
Sale
Sold out
Looking for a gift all ready to go? I have you covered.
This basket includes:
- One amber jar candle
- One Large bath bomb
- One Soap
- Two tea lights
- Basket and gift wrapped
You are welcome to pick different scents and mix and match to your liking. If that is overwhelming and you don't want to think about it, leave it to me! Feel free to guide me with words like, "floral", "woodsy", "sweet", or I can make all the decisions for you. I am here to help. After you have added and paid for your basket, we will work together to get you the gift you're looking for! 
* This item is for local pick up and local delivery 
Shipping & Returns

Free Canadian Domestic shipping on orders over $150. Please contact us directly at info@therabbitholecandleco.com for return inquiries.
Candle Care

Trim wick to 1/4" before each burn. This will provide a safe, clean burn.

For each burn, please ensure your candle has a full level of wax melt to the edges of your vessel before extinguishing the flame. This may take 2-3 hours but will help prevent tunnelling. It is recommended not to burn your candle for more than 4 hours at a time.

Burn candle on a level fire-resistant surface and keep free of foreign materials.

Jump into "The Rabbit Hole" of fragrances. Let the different scents transport you to "The Beach", "The Forest" or another magical place as you sit back and enjoy the candles!
View full details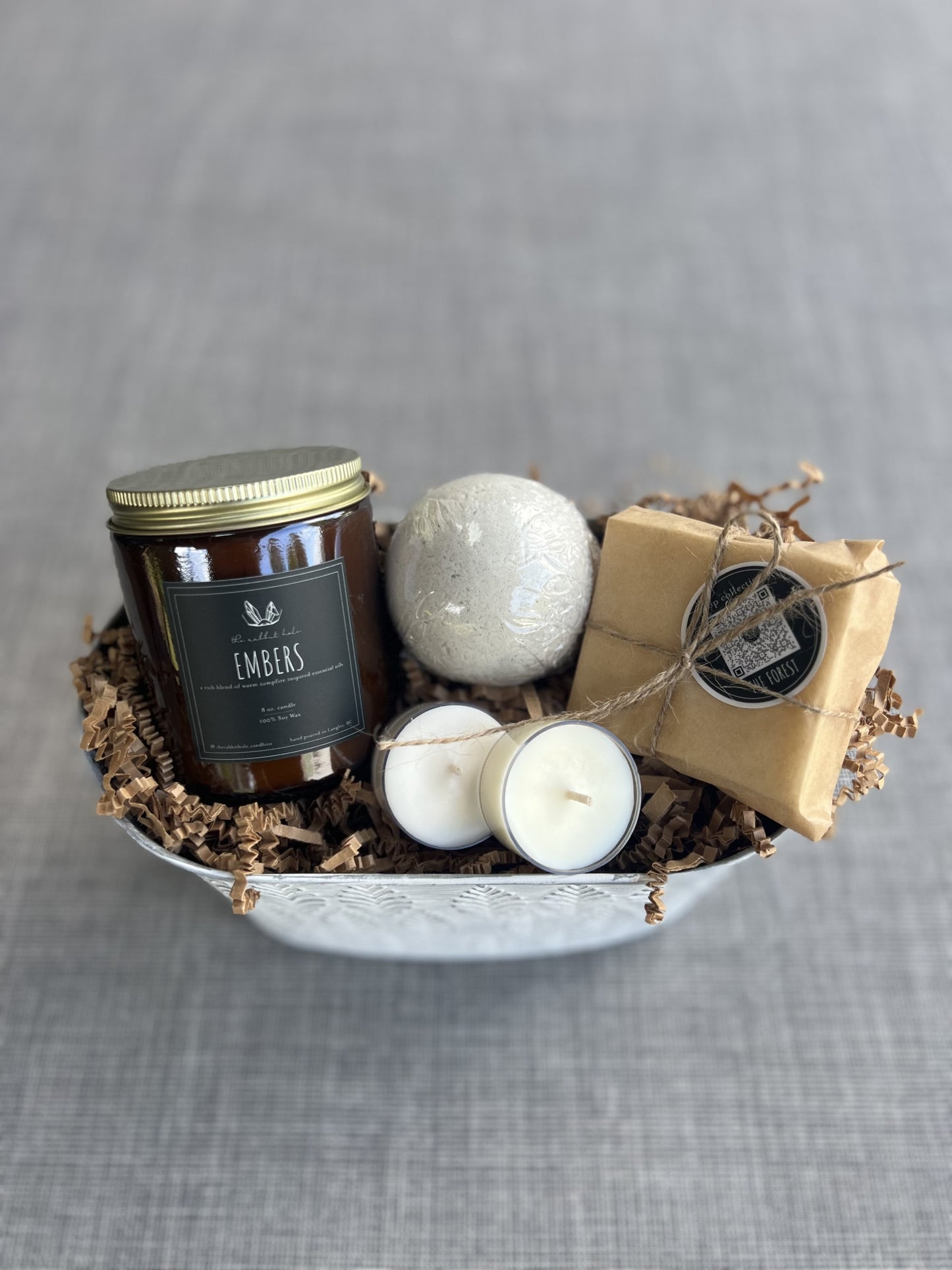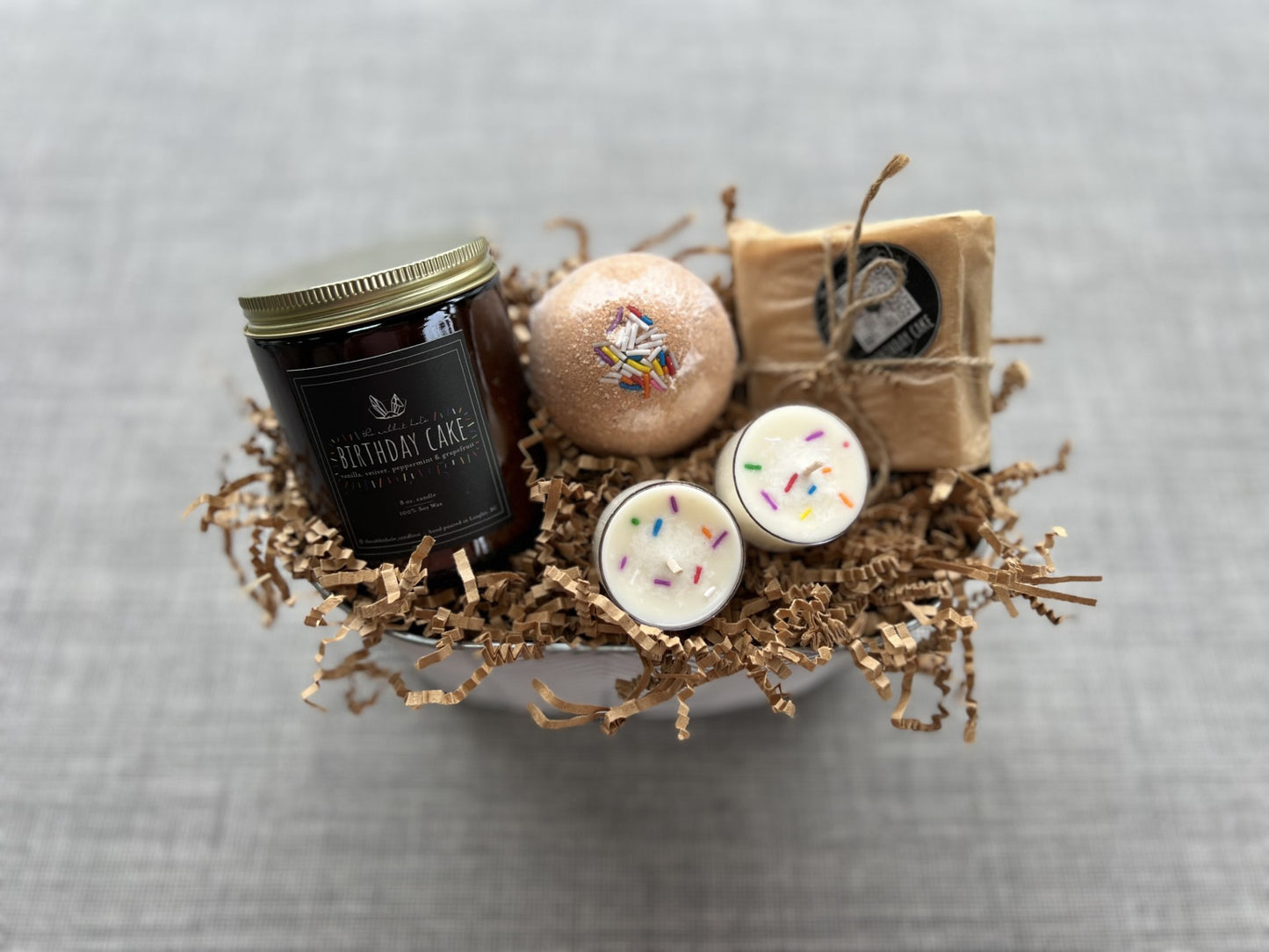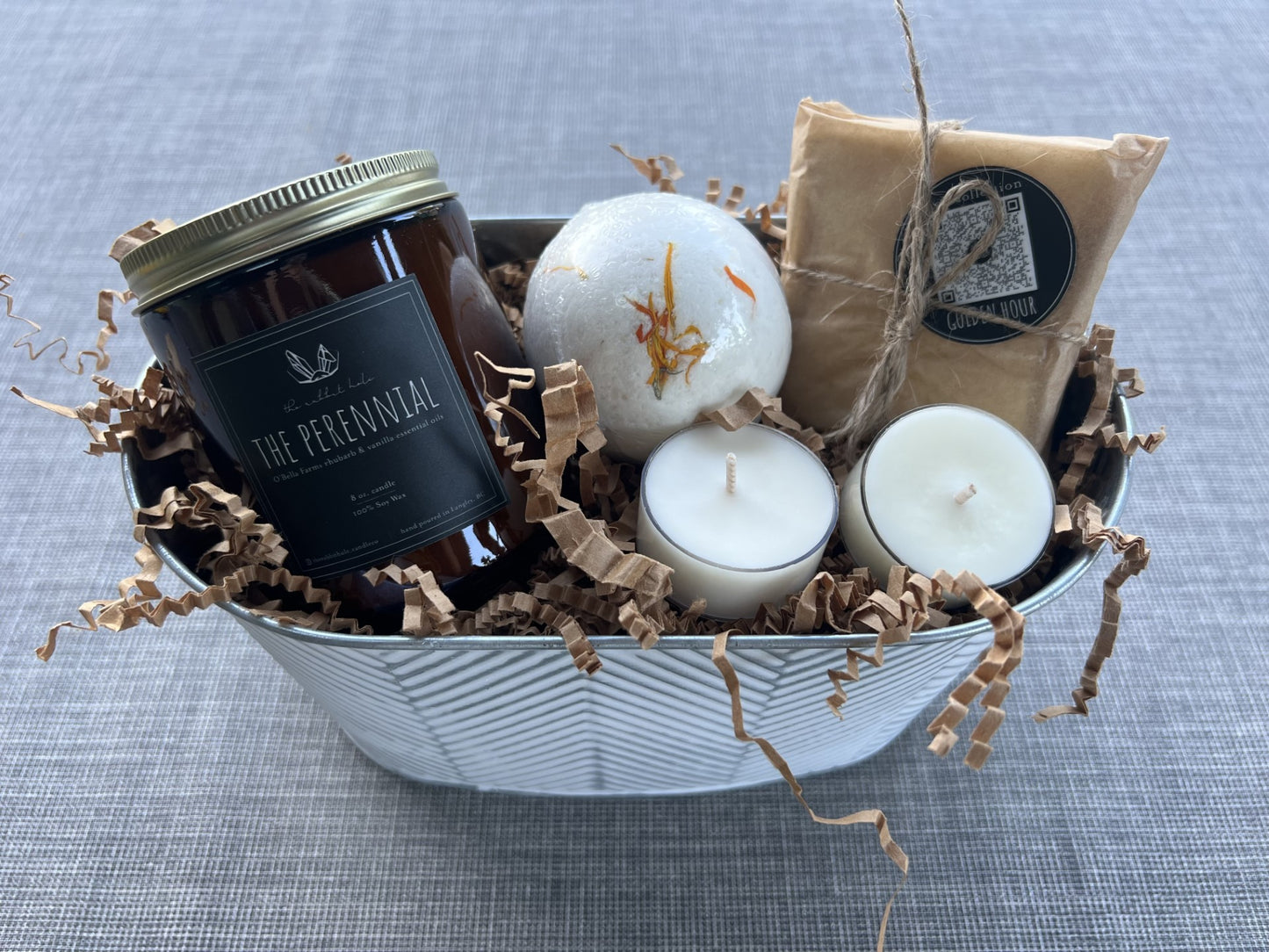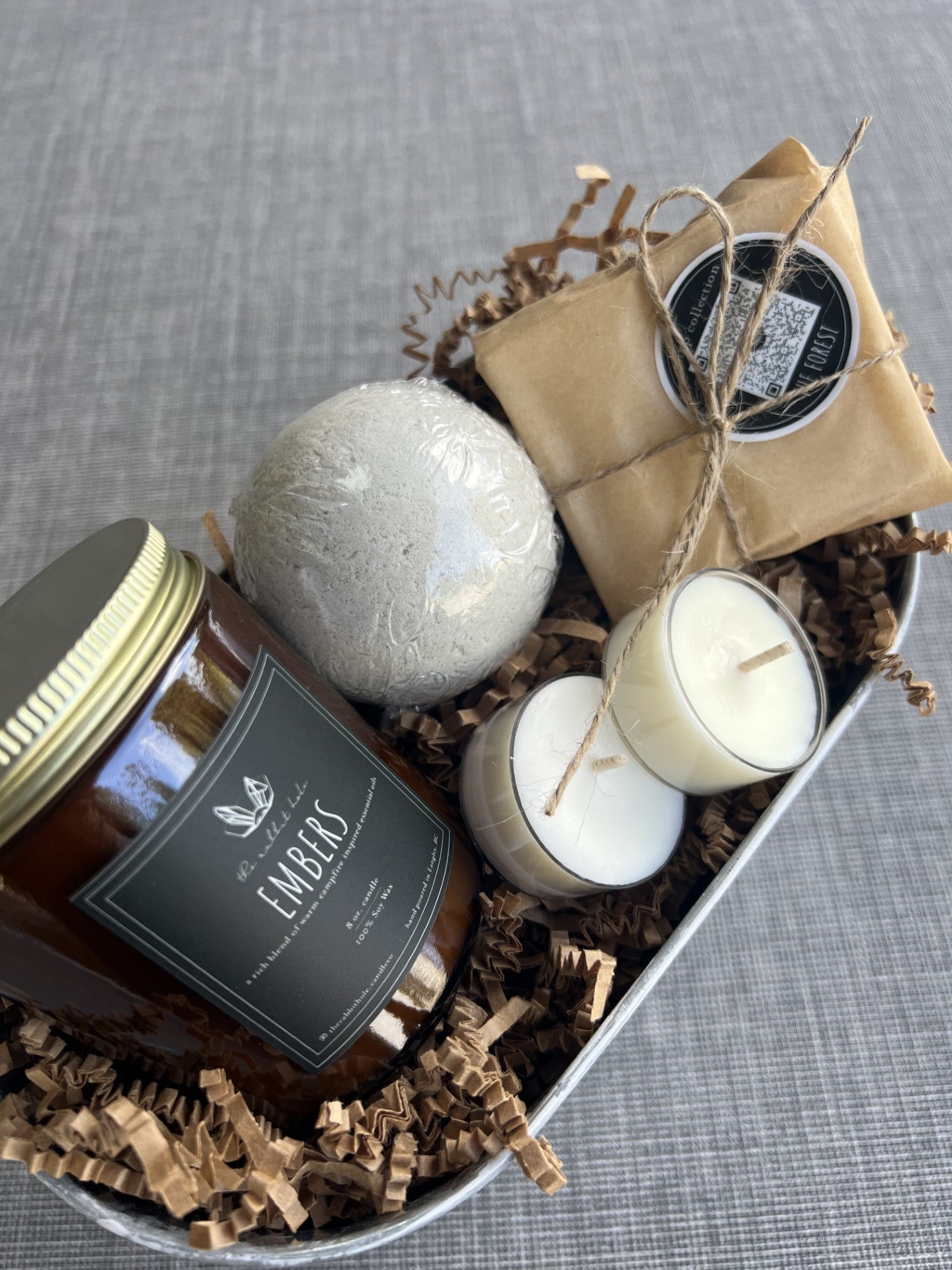 Follow us down The Rabbit Hole on IG